I am a serial entrepreneur, business strategist, speaker and author based in Silicon Valley, California. I have built several business ventures from the ground up garnering $1 million in revenue.
Visionary, Disruptor & Builder
MY STORY
Florcy is a serial entrepreneur, business strategist, and keynote speaker with 15 years of leadership experience across Technology & Art. She has built several businesses and teams from the ground up making her a trusted partner, consultant, and leader
As a NFT & Web3 business leader, Florcy is dedicated to empowering women, diverse creatives and brands to achieve their visions through her consultancy, CryptoFlossing. Florcy leads a Twitter Space educational audio series and is the author of 'The Essential Guide to NFTs: Unlock the Power of Non-Fungible Tokens and Blockchain Technology.'
At the age of 26, Florcy launched her first venture – Vivant Art Gallery, growing it to $1 Million in sales garnered to date. Florcy pivoted into the technology industry, where she led strategic initiatives, product innovation and teams at Dell Technologies and Netflix. She is the Co-Founded Spooky Fresh, a generative social impact NFT project and consultant to several other projects.
Florcy is a dynamic and inspiring keynote speaker and facilitator, having presented in front of thousands of people around the world. Notable talks include presentations at Johns Hopkins University, Princeton University, Haiti Tech Summit, CyberArk, Dell Technologies, NFT NYC and Black Women Talk Tech.

Design innovative products, solutions, and experiences by centering the end-user, addressing their needs and relieving their pain points
- Florcy Morisset, MBA, CSM
BOOK FLORCY TO SPEAK
AT YOUR NEXT EVENT
Florcy is a notable for delivering engaging and
interactive speeches and workshops covering
a variety of topics, including:
Designing NFTs Collection

Future Trends of Businesses
Forming and Leading a Team
Building Business Relationships
Branding & Social Media Strategy
Driving Innovation & Productivity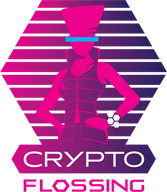 LEARN ALL ABOUT NFTS TODAY?
Subscribe to our newsletter for the latest Web3 news and access to our ultimate NFT Glossary for free!